For many learners in the Zambezi Region, access to education is limited by an incredibly practical hurdle: distance. These learners have to decide whether to stay home with their parents or guardians, or find accommodation at schools kilometres away in hopes of accessing better education.
'Home service' facilities are common in the rural areas of the region where they serve as accommodation facilities for learners whose homes are far from their schools. They are usually built by parents from locally available materials and in most cases they are not conducive for human dwelling. In some cases, children as young as 15 live alone or in pairs in these facilities. Worse yet, the facilities are unsupervised because they are not part of the school infrastructure.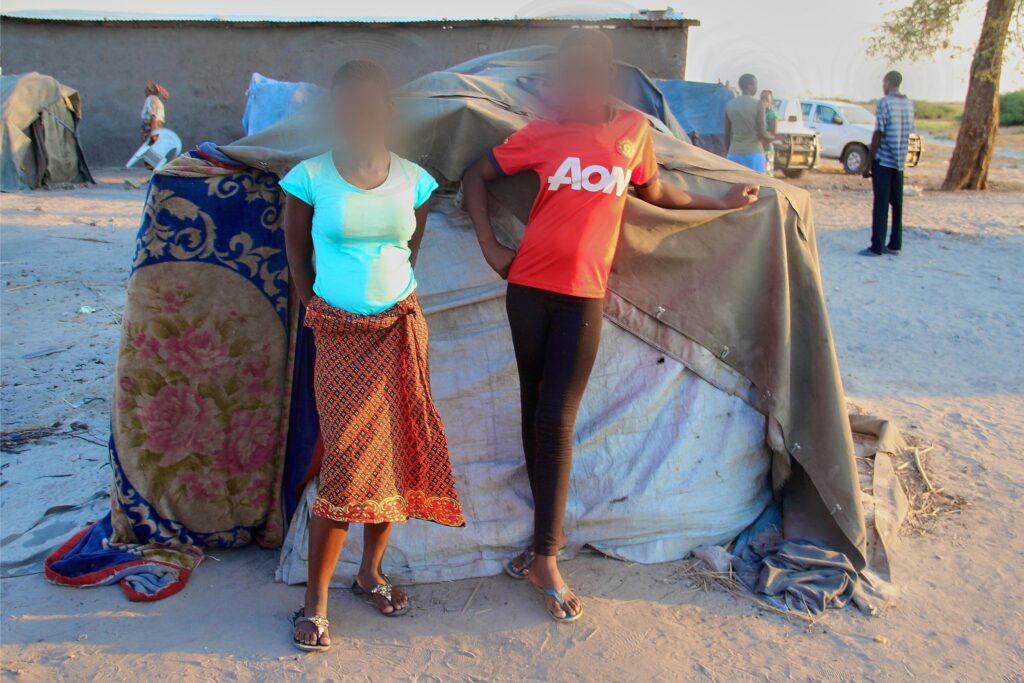 Many people have noted the role that these facilities in contributing to sexual and gender-based violence, and teenage pregnancies; the learners housed in these facilities are often left completely unsupervised and thus vulnerable to abuse. Honourable John Likando is the Councillor for the Kabbe South Constituency, which is home to several of these facilities.
"The lack of proper demarcation between the girls and boys facilities as well as supervision leaves girls in a vulnerable situation whereby anybody, including the boys, is able to sneak into their shacks at night and harm them, resulting in lack of concentration in school and stress," says Likando.
Spokesperson for the Ministry of Education, Arts and Culture, Sem Shino, says the Ministry is equally concerned about the existence of makeshift hostels throughout the northern regions, but the situation is gradually getting attention whenever resources are available. He added that the high number of learners attending school has resulted in the upgrading of various schools to higher education status, in turn creating a critical shortage of hostel facilities.
"The high schools are now catering for learners coming from far-lying areas and to overcome the problem of walking long distances, the community has adopted constructing makeshift accommodation structures near the schools as a temporary option," says Shino.
He added that the ministry is addressing the issue on a "case by case" basis as its budget allows. "This situation is common at many high schools in the northern regions and not unique to the Zambezi Region, it will therefore take some time for the problem to be addressed fully, despite the current challenges about high incidents of teenage pregnancies," says Shino.
Meanwhile the Minister of Education Arts and Culture, Anna Nghipondoka has announced the start of the construction of the N$ 92 million Schuckmannsburg Combined School Hostel facility, due for completion in 2024. The Minister said this at the ground-breaking ceremony on the 14th of October 2022, adding that the 400-plus learner capacity hostel, deemed as the biggest in the Zambezi Region, will be able to cater for learners in flood-prone areas in both the Kabbe North and Kabbe South constituencies. These areas currently host some of the deplorable 'home service' hostel facilities.
"The existence of this important and lifelong facility will help to provide a safe and conducive environment that will allow children to study, instil confidence in them and their parents as well as improving the teaching and learning environment," says Nghipondoka. However, construction on this project initially began in 2016, and has been plagued by delays.
The Minister also hinted at the Ministry's future plans to look into reducing the number of uneconomical schools – schools opened without proper research, with too few learners per teacher, or in close proximity with other schools that absorb potential learners – in an effort to strengthen quality learning, address the issue of inflated wage bills and the low teacher to learner ratio.
Community Mobiliser and Activist on HIV in the Zambezi Region, Valks Mayamba, notes that the situation cannot be tackled without the involvement of the perpetrators and this has to be done through the establishment of educational programmes aimed at educating men and boys. "It is disheartening to sometimes see very young girls being impregnated by men old enough to be their fathers. At times these men deny responsibility out of shame and the girl will be left to fend for herself and the baby," says Mayamba.
It is clear that the teenage pregnancy crisis in Namibia does not have a simple solution. It is also clear that there are individuals in many sectors – education, healthcare, civil society, local government, and more – who are invested in meaningfully addressing teenage pregnancy. But structural problems need structural solutions. That means the legal and policy interventions to protect women and girls that our leadership has already promised in many declarations, including the Maputo Protocol.
Because in the meantime, girls are being forced to pay a far-too-high price for their education: risking their safety, and their right to bodily autonomy.
Rosemary Nalisa is a communications consultant and freelance journalist. Contact her at rosemarynalisa@gmail.com.
Images contributed by Rosemary Nalisa